Tea for asthma – the perfect natural remedy for my breathing problems. That's because it helps me manage both my stress and my asthma symptoms at the same time. But which is the best tea for asthma?
In my experience, the best tea for asthma is a combination of Breathe Easy Tea and Throat Coat Tea. These amazing teas are what I drink everyday and will help soothe your throat and encourage your airways to open up. You can find more information about these powerful teas here. But if you're interested to learn more about these and other kinds of teas that help with asthma, continue reading.
I believe that any 'home remedy' for asthma needs to be healthy in its own right, and tea for asthma definitely fits the bill. There are countless scientific studies pointing to the positive health benefits of drinking tea.
Plus, I know when I take a moment to sit down with a warm cup,  I just feel better.
Over the past few years, I've gone from taking my rescue inhaler multiple times every day and night, to now only needing it in extreme cases (that last time I needed it was last year when I had that really bad flu).
I was able to 'beat' asthma because of home remedies like tea and meditation.
And adding tea to my daily regimen also helped me make an important mental shift when it comes to treating my asthma. 
Where once I only thought about my asthma when I needed that puff, I now treat it holistically.
So even if staunch Western medicine calls something 'hokey,' if it can help me breathe better, feel better, and/or take control of my breathing, then it's worth a try. 
And tea for asthma is definitely one of those things that helps me treat my asthma naturally, at home. 
So here's the (obvious) disclaimer. Tea alone isn't going to cure your asthma. It's not a replacement for medicine, or for medical treatment.
Especially if you're having a persistent asthma attack, don't think chugging back some tea is going to save you. 
But I have found that regularly adding these teas to my daily routine helps me cut phlegm, clear my sinuses, soothe my throat, and relax. Win-win-win-win. Here are my go-to's.
What Tea I Drink For Asthma:
I drink a variety of teas for their asthma healing benefits. But it's not just about finding teas that are specifically good for asthma– I like to mix it up so that I'm always getting a little bit of everything.
I've already written about how much I like this tea (yes, it's that good).
I stumbled across it one day in my local grocery store. I think they were having a sale, so I figured I'd give it a whirl. And I'm glad I did.
Breathe Easy Tea is a combination of traditional Chinese medicine, including licorice root, peppermint and eucalyptus, meant to help 'relieve chest complaints.'
I find a cup in the morning, especially if I take a few minutes to breathe in the steam, helps clear up any congestion. I'll also use it if I'm feeling stuffy or tight chested.
And I know I'm not alone – the reviews from fellow asthmatics could not be more glowing.
But really, this is my favorite tea for asthma because it tastes good and is relaxing. I think my morning ritual alone, sitting quietly with a cup of tea, is a big help.
Plus, you can save money and get it in bulk if you prefer to stock up like I do.
Not gonna lie – this one is not for the faint of heart, or picky of stomach.You don't pick this tea for it's taste.
Organic Throat Coat Tea is made with marshmallow root, and 'marshmallow' is way less fun when it's not mixed with lots of sugar and coated with chocolate!
But if you have asthma, you know that sore throats go hand-in-hand with the condition, and that coughing and feeling uncomfortable make your symptoms worse.
And this tea is AMAZING for soothing your throat.
It's kind of a have-to-drink-it-to-believe it scenario, because it's hard to describe. It actually does coat your throat, in a calming way that lasts well after the tea is gone.
So if you're asthmatic, recovering from (or experiencing a sore throat), or just looking for a distinctive new tea experience, this organic tea is worth a try (and it's available in bulk, too).
 Get on the Ginger Tea Bandwagon
Ginger has been making quite a stir in the asthma community lately, since studies have shown it can enhance the effect of asthma medications.
And it's a de-congesting, anti-inflammatory antioxidant, so what's not to love?
Many holistic practitioners recommend adding ginger to your diet or taking ginger supplements to help treat your asthma (learn more about a healthy diet for asthma here).
I get my ginger fix through (you guessed it!) drinking ginger tea. This lemon ginger tea is quite refreshing – I find I appreciate the lemon flavor to temper the ginger a little bit.
This organic ginger lemon green tea is also good, just be careful not to oversteep.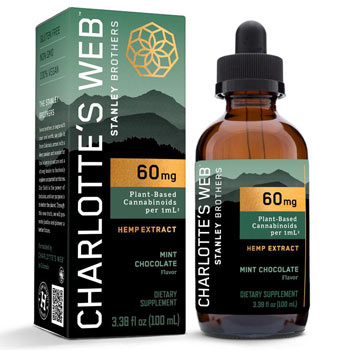 CBD Infused Tea
If you're a regular reader of this blog, then you know that CBD is my 'secret weapon' for asthma relief. CBD, or cannabidiol, is a proven anti-inflammatory. It has many great side effects, and it's not psychoactive, so it won't get you 'high.'
And since asthma is all about inflammation of the airways, CBD's potent anti-inflammatory effect has had a profound impact on my asthma – read all about it, as well as the latest research, here.
So if you've got a fave tea that's not on this list … how about adding some CBD, to boost it's asthma-fighting effect? All you have to do is wait for your tea to cool a bit then stir in some hemp oil tincture or some tasteless, odorless CBD isolate powder, and you've just turned your already-beneficial tea into an anti-inflammatory game changer.
Tip: Use coupon code 'treatasthma' at Direct Hemp for 10% off the best CBD oil on the market.
Fight Inflammation with Oregano Tea
You know me – always on the look out for new, natural ways to treat my asthma and my health in general. So when I started reading about people using oregano tea to improve their lung health and treat asthma, I was intrigued.
Turns out, studies also show that oregano is anti-inflammatory (among a host of other great benefits, like being antibacterial and a potent antioxidant). And since asthma is all about an inflammation of the airways and lungs, I thought adding oregano tea to my arsenal just made sense.
I went with this organic oregano tea for Buddha Teas (I particularly like that they use unbleached tea bags). Can't lie – I was a little apprehensive to try this – I like the flavor of oregano when cooking, but I was worried it would be too much all by itself.
Turns out … I love it, and it's definitely one of my go-tos. Sometimes my wife Emma says it smells like pizza – but it's so worth it!
St. John's Wort
St. John's Wort has gained its reputation as the "happy-making" herb, and is often prescribed by health practitioners the world over to ease a heavy heart. But, there's so much more to this beloved herb, so open your mind and get ready to delight in St. John's Wort Tea. (Amazon)
Organic Spearmint Leaf Tea
Spearmint Tea is not only cool and refreshing, but incredibly versatile. Enjoy it on its own, or mix it with some of your favorite teas for an exciting new taste sensation. (Amazon)
Organic Holy Basil Tea
Holy Basil, also known as Tulsi, is possibly one of the most beneficial herbs available for human consumption. (Amazon)
Oregano Tea
This ancient herb, so vital to Mediterranean cuisine, has a rich history, but it also boasts a grand reputation as one of the most medicinally useful plants on earth. Our Oregano Tea boasts an aroma and taste sensation you won't want to miss! (Amazon)
Organic Cold Weather Karma
Enjoy the fruity, tangy taste of one of our best signature blends with Cold Weather Karma, perfect for a chilly day. (Amazon)
Organic Reishi Mushroom Tea
Traditionally known as the mushroom of kings, the reishi mushroom makes a distinct, and benefits-rich tea. (Amazon)
Marshmallow Leaf Tea
Holy Basil, also known as Tulsi, is possibly one of the most beneficial herbs available for human consumption. (Amazon)
Mullein Leaf Tea
About 2,000 years ago, the ancient Greek physician, pharmacologist, botanist, and author Dioscorides was the first to recommend using the mullein plant when seeking healing from pulmonary diseases. (Amazon)
Organic Anice Seed Tea
Anise seeds have been cultivated since ancient Egypt, and they've since been incorporated into cooking and healing for a variety of purposes. Anise Seed Tea is a delicate, delightful brew with a slightly sweet, yet distinctive flavor. (Amazon)
Yellow Dock Root Tea
An uncommon herbal tea mainly used by alternative health care practitioners, yellow dock root boasts a variety of health benefits, most notably detoxification. (Amazon)
Linden Flowers Tea
Linden tea is made from linden flowers, and produces a tea that is light and fragrant, easy to enjoy at any time of the day. (Amazon)
Licorice Root Tea
Licorice is one of the most popular flavors in candy and beverages around the world. Unadulterated Buddha Teas Licorice Root Tea does not disappoint. (Amazon)Browse All Premium Tea Blends
---
So there you have it – all the asthma-fighting teas that usually stock my shelves.
Like I said, tea for asthma hits my high notes for alternative asthma treatments. Tea of all colors and varieties is now proven to have a host of health benefits – and the most important thing you can do for your asthma symptoms is to take care of your overall health. 
We should be drinking more water to treat our asthma (and stay healthy in general), and sitting down to drink tea is a relaxing and enjoyable way to do that.
 So tea for asthma is really just tea for good health, and something I'm happy to say is part of my daily routine.
And if you or a loved one suffers from asthma, please join our mailing list to learn more about how I beat my addiction to asthma medication and relieved my worst symptoms.
---
My Favorite Premium Loose Teas
Sometimes I like to indulge and have a cup of premium loose tea. These teas are very high quality and packed with an enormous amount of nutrients. These teas come directly from Asia (the origin of tea) and require a tea steeper to prepare. Don't worry, the bagged tea above is excellent as well, but this is a different experience. I like to focus on the greens and white teas for their proven health-promoting benefits.
Bi Tan Piao Xue Jasmine Green Tea
Bi Tan Piao Xue is selected from the jasmine flowers of Hengxian County of Guanxi and the green tea from Mt. Mengding of Ya'an. The tea leaves fully absorb the jasmine fragrance, which makes the tea sweet and the jasmine aroma fresh and powerful.
Premium Jasmine Dragon Pearls Green Tea
Jasmine Dragon Pearl green tea is made entirely by hand. It not only tastes delicious and is healthy, it looks amazing too!
Organic Superfine Dragon Well Long Jing Green Tea
Dragon Well green tea, or "Long Jing", is one of China's top ten teas, so much so that it is often served to visiting heads of state. This Organic Superfine Dragon Well Long Jing Green Tea is made in the city of Hangzhou. It's a delicate tea with a great taste and lots of health benefits.
Premium Dragon Well Long Jing Green Tea
Longjing tea, sometimes called by its literal translated name Dragon Well tea, is a variety of pan-roasted green tea from the area of Longjing Village in Hangzhou, Zhejiang Province, China. It is produced mostly by hand and renowned for its high quality, earning it the China Famous Tea title
What's your favorite tea for fighting asthma symptoms? Let me know in the comments below.
Related Posts:
Related Questions:
What Drink Is Good Asthma?
Hot tea is one of the best drinks for asthma and its related symptoms due to its powerful anti-inflammatory and bronchodilatory properties. Organic green tea, Breathe Easy Tea and Throat Coat Tea are two teas that I regularly drink to help control asthma symptoms.
What Tea Is Good For Respiratory
Traditionally, one of the best teas for respiratory infections is chamomile tea. Chamomile tea is renowned for its abilities to calm the nervous system and air with various respiratory problems. Another great tea for an upper respiratory infection is Throat Coat Tea which soothes the airways and creates a protective layer to prevent further irritation.