I have asthma and allergies, so clean air is very important to me. But even if you don't suffer from any diagnosed respiratory issues (as billions around the world do) unclean air can cause a dry, sore throat, disturb your sleep and even carry bacteria and viruses that can make you sick. Thankfully, there is an efficient and affordable solution you can implement very quickly.
Bottom Line: The Medify Air MA-40 is a powerful and effective air purifier that can easily blend in with any modern home décor, and at a price that beats most of its competitors. For an even better value, use coupon code treatasthma15 at checkout.
Recently I was contacted by Medify Air and asked to review one of their air purifiers for this website. Considering how vital clean air is for people suffering from breathing problems, I agreed to review the unit if I thought it was worth it to my readers. After several weeks of usage, I can confidently say the Medify Air MA-40 air purifier is a worthwhile investment for anyone concerned about their respiratory health.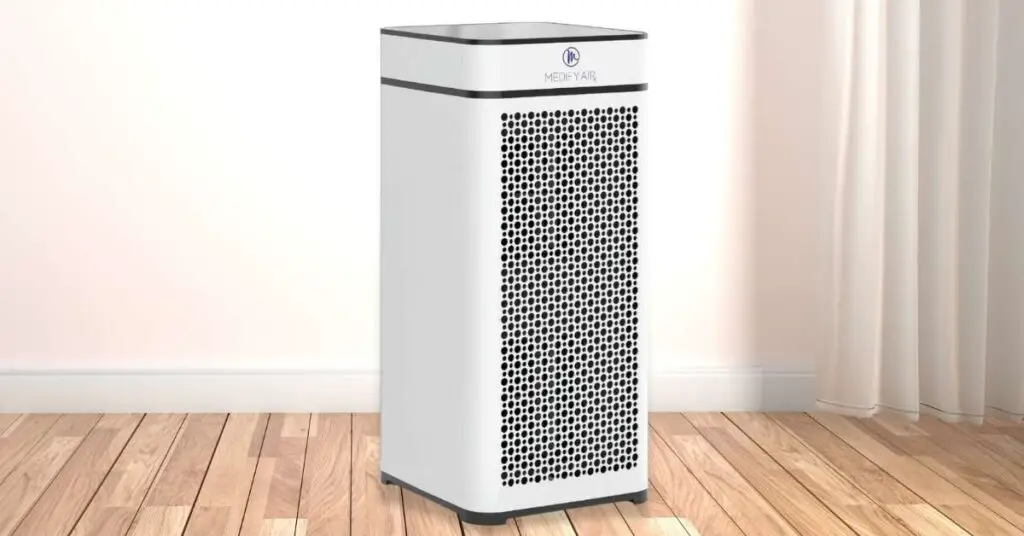 | PROS | CONS |
| --- | --- |
| Sleek, attractive and compact device. | Filters not reusable or cleanable (like almost all air purifiers). |
| Comes in choice of white or black to match your decor. | Noise sensitive people might find maximum speed setting too loud. |
| Extremely thorough purification cleans particles as small as 0.1 microns from the air. | Beeps from the touchscreen buttons might be a little loud if others are sleeping nearby. |
| Four speed settings, including "quiet" mode for sleeping. | Filters are combined, meaning both the pre-filter and carbon filter must be replaced at once. |
| Responsive touchscreen surface for easy control. | |
| Tempered glass controls are easy to keep clean. | |
| Filters last up to 3-4 months with continuous use. | |
| Child safety lock ensures uninterrupted use even with little ones around. | |
| Touchscreen backlighting soft enough to keep room dark at night: great for the bedroom. | |
| Cleans dust, bacteria, mold and even some viruses from the air. | |
| Lifetime warranty (if using genuine Medify Air filters) | |
Note: This review is based on the Medify Air MA-40 version 2.0. This new version removes some automatic sensor features which were found not to work as advertised upon further testing. Version 1.0 will still work just as well, just ignore the automatic sensor features.
About The Medify Air MA-40 Air Purifier
The Medify Air MA-40 is an attractive and modern air purifier using a grade H13 HEPA air filter and optional ionizer technology. The MA-40 is designed to clean the air of a space up to 840 square feet every 30 minutes and can handle pet hair, VOCs, bad smells, mold spores, pollen, dust mites, smoke, bacteria and even some viruses.
Unlike non-rated "HEPA" air filters, the MA-40 incorporates a HEPA 13 (or H13) air filter which has been tested and proven to remove 99.9% of particles in the air down to 0.1 microns in size. When buying an air purifier, it's important to look for this HEPA rating (H10, H13, etc.) as units simply marked "HEPA" have not been tested and rated in the same way that the Medify Air MA-40 has been to clean even the smallest particles from the air.
The MA-40 is sleek and compact for its robust set of capabilities, and features a tempered glass touch screen for easy configuration and cleaning. This air purifier unit has several cleaning modes available, including an optional ionizer, sleep timer and even a child proof lock.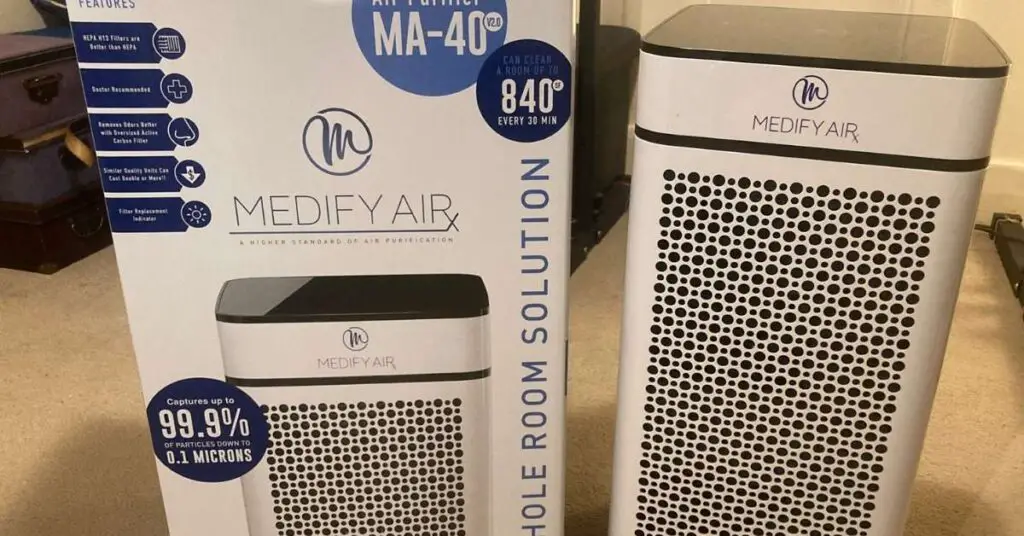 Medify Air MA-40 Features Compared
Below are the features of the Medify Air MA-40 alongside the same for the MA-25, a similar but smaller model air purifier offered by Medify Air.
| Feature | Medify Air MA-40 | Medify Air MA-25 |
| --- | --- | --- |
| Weight | 15.6 lbs | 7.3 lbs |
| Size (inches) | 22″ x 9.9″ x 10.9″ | 13.5″ x 8″ x 8″ |
| Power | 68W | 28W |
| Settings | Timer, Safety lock, Sleep mode, Speed controls, ionizer | Timer, Safety lock, speed control |
| Fan Speeds | 3 speeds | 3 speeds |
| Ionizer | Can be set on or off optionally (ozone free) | None |
| Area Coverage (sq ft cleaned per minutes) | 1,600 sq. ft. (60 minutes), 840 sq. ft. (30 minutes) | 1,000 sq. ft. (60 minutes), 500 sq. ft. (30 minutes) |
| Clean Air Delivery Rate (CADR) | 380m³/h | 230m³/h |
| Warranty | Lifetime (if using genuine Medify Air filters) | Lifetime (if using genuine Medify Air filters) |
| Filter lifespan (months) | 4-5 months (continuous use) | 3-4 months (continuous use) |
| Noise levels | 46dBA (min) – 66dBA (max) | 35dBA (min) – 52dBA (max) |
| Filter replacement cost per month (approx.) | $7.50-$10 | $6.25-$8.30 |
| Price Per Square Foot (coverage area per for minutes) | $0.32 | $0.39 |
| Total Price | | |
Is The Medify Air MA-40 Air Purifier Best For You?
It goes without saying that different people with different living situations will likely require a different air purifier to suit their needs. The fact that the Medify Air MA-40 is so versatile for different living environments is one of its best selling points, in my opinion.
If you're looking for an upgrade to your existing (probably budget) air purifier, the Medify Air MA-40 is a step in the right direction. Not only does it provide the cleaning power of a high-end air purifier, it comes with the price tag similar to the more budget friendly options as well.
What I Like About The Medify Air MA-40 Air Purifier
To put it simply, I like the Medify Air MA-40 because it looks good, it works well and it comes at an affordable price. More specifically, I recommend the Medify Air MA-40 because of the following:
The H13 HEPA filters remove smoke, dust, mold, asbestos, bacteria and even viruses.
The MA-40 is relatively quiet, especially in "sleep mode".
Removes 99.9% of particles from the air down to 0.1 microns.
The optional ionizer is Ozone free, making it safe for everyone.
The filter indicator lets you know when it's time to replace.
Each filter lasts up to 3,000 hours of continuous use, keeping yearly replacement costs to a minimum.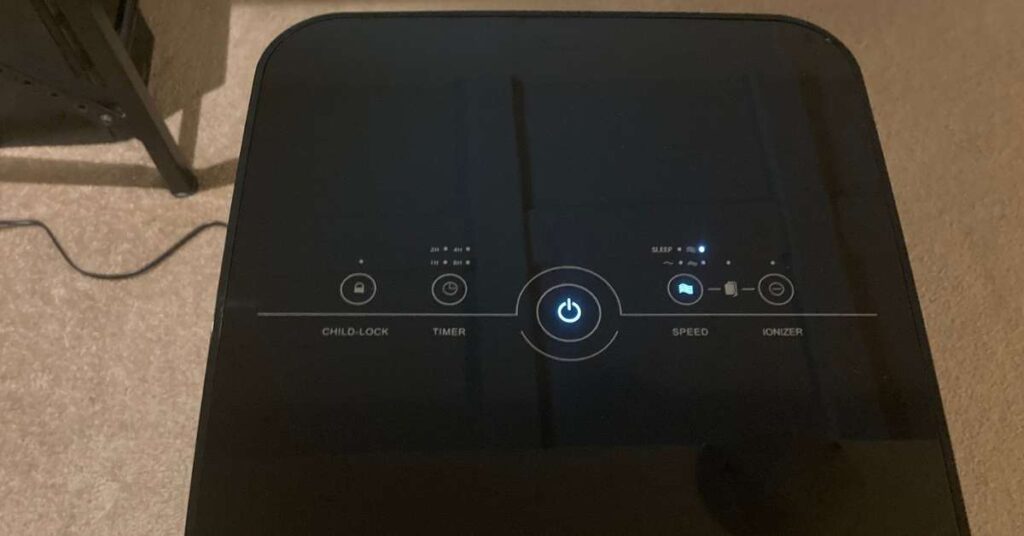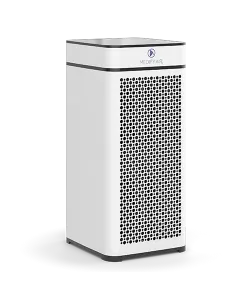 Removes particles down to 0.1 microns
Removes mold, dust, bacteria and viruses from the air
Touchscreen controls (tempered glass)
Filter lasts 3,000 hours continuous use
Summary
The MA-40 by Medify Air is a high quality air purifier designed for rooms, homes and offices both big and small. With a timer, child lock, 3 speed settings and an optional ionizer, the MA-40 is capable of removing dust, mold, bacteria and viruses from the air down to 0.1 microns in size. For an affordable, highly efficient and modern looking air purifier, look no further than the Medify Air MA-40.
The Medify Air MA-40 Is Sleek And Modern Looking
Air purifiers are not the kind of thing you buy to beautify your home, in fact some of them are actually quite ugly with their black plastic casing and odd shapes. Thankfully, this isn't the case with the Medify Air MA-40.
The Medify Air MA-40 is a small, rectangular shaped air purifier that comes in your choice of white or black. I chose the white model because I like its modern aesthetics as well as how it matches the rest of the décor in my home.
The top panel of the MA-40 is a glossy black touch screen surface where all of the controls for the unit are located. From here, the speed of the fan can be changed, the ionizer can be turned on or off and a sleep timer can be set. Each button is responsive to the touch and gives a satisfying little "ding" with each press to let you know the settings have been changed.
Something I really like about the touchscreen on the MA-40 is the subtle backlighting behind each button. Unlike other air purifiers I've used that give off a light bright enough to light up a darkened room, the MA-40's lighting is bright enough to see but not so bright that it will be distracting at night when trying to sleep.
With my previous air purifier, I actually had to put a piece of tape over the backlighting just to be able to sleep at night. Fortunately with the Medify Air MA-40, this is no longer the case.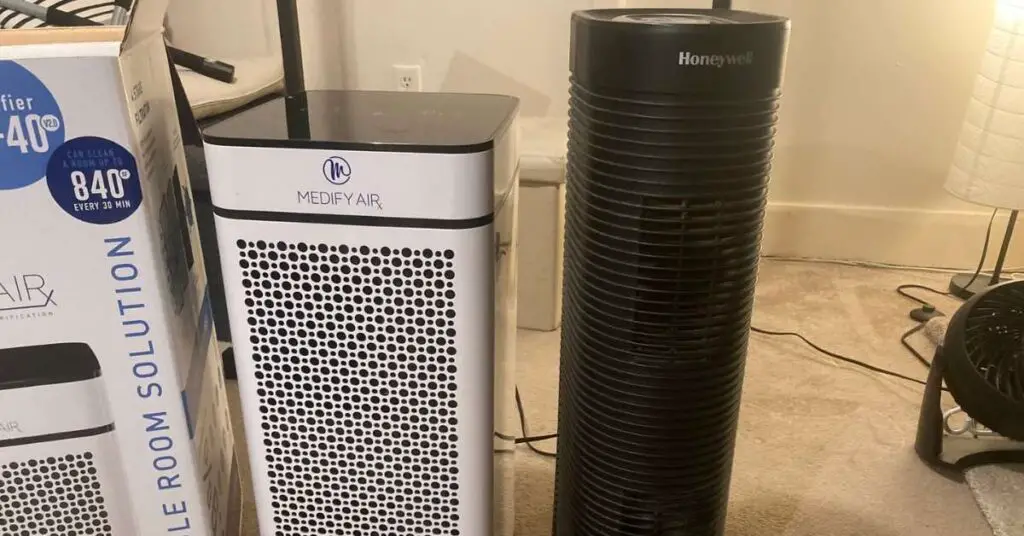 The Medify Air MA-40 Is Powerful Yet Quiet
Another feature of the MA-40 I really appreciate is its relatively low noise levels when operating at full capacity.
It's expected that any device that moves air is going to generate noise, especially something like an air purifier which is constantly pushing air particles through a fine mesh. With that said, some devices are designed better than others and this is an area where the MA-40 really shines.
Listed as generating 46dBA at minimum settings and 66dBA at the maximum settings, the MA-40 is relatively quiet due to thoughtful engineering and careful design. I can personally attest to this being the case as I barely even noticed it was on during my first night of using it on the lowest "sleep" setting. In fact, as someone who likes ambient noise when I sleep, I actually found it a bit too quiet and turned it up to a higher setting.
If you're someone who likes your bedroom as quiet as possible while sleeping, I recommend leaving the MA-40 at the maximum speed setting for most of the day and then switching it to the sleep setting right before bed. This way you get the benefit of fully purified air from the higher setting earlier in the day while the "sleep" mode does maintenance during the night.
The Medify Air MA-40 Really Works
Aesthetics and noise levels are important, but how well does the MA-40 do at its primary function of actually purifying the air in your home or office? After several weeks of using this model, I'm happy to report that the MA-40 does an excellent job keeping the air in my home clean and fresh.
I live in a medium sized apartment of about 1,000 square feet with relatively poor ventilation, so I've always had an air purifier running just to keep the air fresh and any of my asthma or allergy symptoms at bay.
However, with some of the cheaper air purifiers I've used previously, the results were limited at best. I found myself having to leave my windows open in addition to running the air purifier, just to get some clean air, but this isn't always an option during the winter or the smoky wildfire seasons that have become more common in recent years.
When I turned on my MA-40 for the first time, I placed it in the most central point of my apartment and ran it at full blast. I was concerned that the layout of my apartment would impede the air from being fully circulated and purified, and also a bit curious to see if it would actually work. I left for the afternoon to do some errands and came back a few hours later.
To my pleasant surprise, as soon as I opened my front door I could tell the air was different just from the smell of it. Instead of the stale, sometimes musty, air that I usually encounter when coming home after a long day, the air that had been purified with the MA-40 was noticeably fresher and even tasted more like outside air than the usual staleness I'm accustomed to.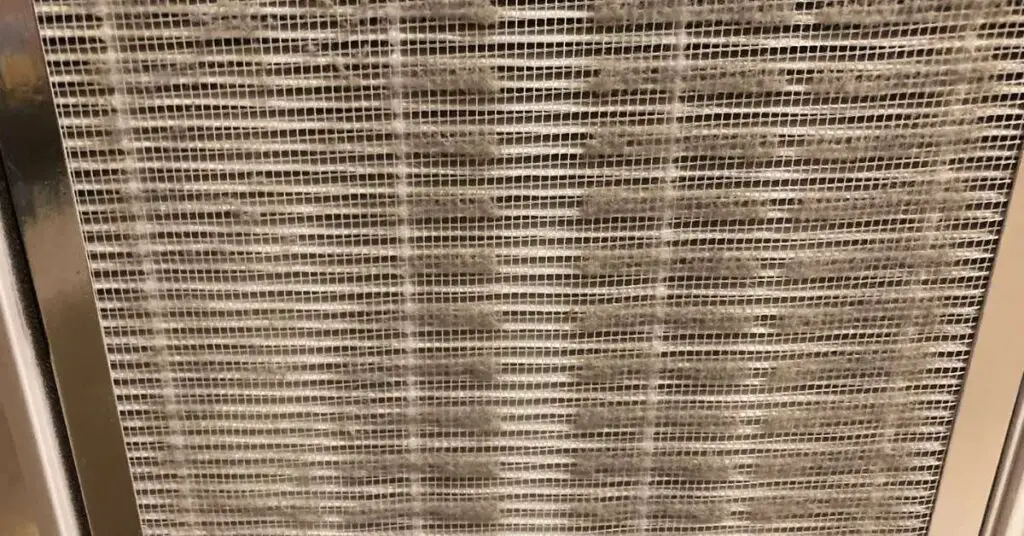 I realize this is not exactly a scientific assessment, but sometimes real world subjective experience is better than cold statistics on a page. Afterall, the goal of purchasing something like an air purifier is to increase your quality of your life, and therefore your health, as much as it is for anything else.
With that being said, the MA-40 really does work beyond my simple subjective experience with it. My sleep is objectively better and my asthma and allergy symptoms are objectively fewer since switching to the MA-40 and running it 24 hours per day in my apartment. I like to keep the MA-40 running in my bedroom for maximum effects, which also happens to be the central point of my apartment layout.
Tip: If you live in a multi-story home, or even a larger apartment, you might want to get a more powerful model, such as the MA-50 or MA-112, or even multiple smaller units placed at various spots around your home. Another less expensive option is to buy a single smaller unit just for your bedroom with the doors closed to ensure a good nights sleep.
The Medify Air MA-40 Is A Godsend For Allergy/Asthma Sufferers
Like millions of people around the world, I suffer from occasional respiratory issues as a result of lifelong asthma and various allergies. And while I keep most of my symptoms at bay with a healthy lifestyle, certain things like dust allergies continue to be an annoyance.
This is because no matter how much I stay fit and healthy (something that greatly helps my asthma), there is no amount of fitness that can stop me from reacting to dust mites and dust particles flowing freely through the air. Nothing, that is, except for cleaning the air itself.
I regularly vacuum and ventilate my home with fresh air, but dust is an incredibly tenacious thing that is difficult to completely remove, so it's inevitable that some will remain in the air. I suffer the burden of this most often at night when I wake up with a dry or slightly scratchy throat.
Thankfully, almost all of this can be eliminated with a good quality air purifier like the Medify Air MA-40 with it's high quality HEPA 13 filters. HEPA 13 rated filters are good at removing even the smallest particles (down to 0.1 microns) from the air, including dust allergens.
Beyond the science, my personal experience with the Medify Air MA-40 tells me that this air purifier works as advertised. Since using the device for the past several weeks (as of writing), I have not had any nighttime allergy or asthma related symptoms and I couldn't be happier about that.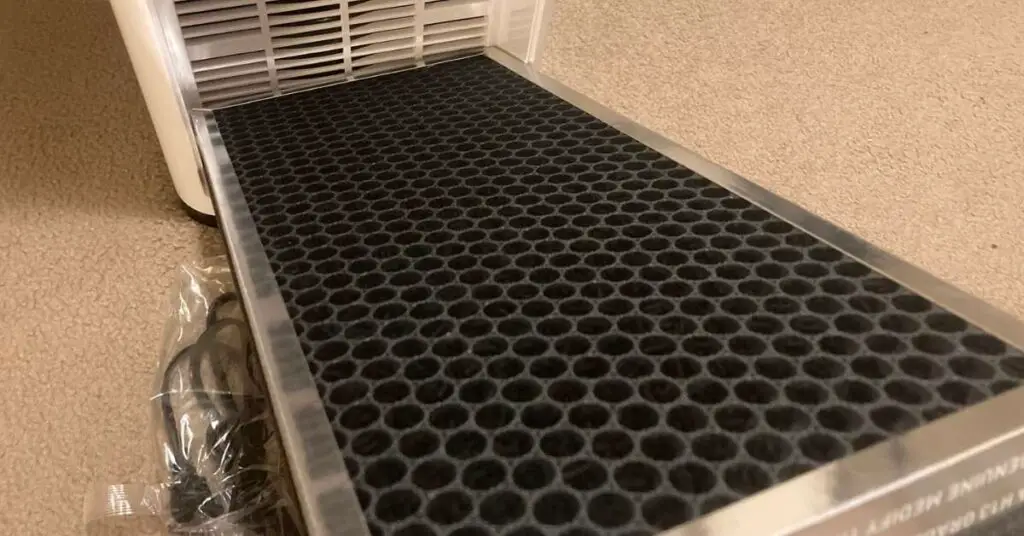 Update: Since using the MA-40, I've noticed a marked reduction in dust accumulating around my house. In fact, a fan I have running in my living room, which usually gets caked with dust after several months of use, barely has any dust stuck to the blades. This can really only be attributed to the effectiveness of the MA-40.
Leave The Ionizer Off If You Have Asthma
The Medify Air MA-40 features a powerful ionizer which helps to further clean the air beyond just simple filtering. An ionizer works by electrically charging harmful particles in the air with ions to effectively neutralize them from the environment.
Ionization is great because it's an incredibly efficient and cost effective way to purify the air, but it does come with some potential downsides. Most notably, ionization creates what's called "ozone" as a byproduct, which is officially classified as an irritant.
Thankfully, the MA-40 uses an ozone free ionizer, meaning it produces little to no ozone as a result of ionization. For the vast majority of people, this means there are no safety concerns when using the MA-40's ionizer feature, but if you have special conditions like asthma I still recommend holding off.
In theory, using this ozone free ionizer should be safe for asthmatics as well, but until there is more consensus and testing done, it's best to err on the side of caution and not use it, in my opinion.
The Medify Air MA-40 Is Great With Kids In the House
The super responsive touchscreen controls of the MA-40 are a great feature, but if you have young children around the house it can become a problem. The MA-40 is the perfect height for a small child to accidentally place their hands on top of the device and change the air purifier settings, or even shutting it off completely.
Thankfully, the MA-40 addresses this issue with an easy to use child lock safety feature. With the child lock enabled, all of the control settings are disabled until the unit is unlocked again.
How To Lock And Unlock The Medify Air MA-40
The child lock on the MA-40 can be activated by pressing and holding the lock button for about 5 seconds until the unit beeps and a light appears over the lock icon.
To unlock the MA-40, press and hold the child lock button for another 30 seconds. This might seem like a long time to hold a button (and it is), but it ensures that the unit can't be accidentally unlocked if your child places its hands on the controls for more than a few seconds.
The Medify Air MA-40 Moves A Lot Of Air
It might seem like a given that an air purifier pushes a lot of air as it filters but it isn't the case. I've used several air purifiers in the past that only have a single small air exhaust. This kind of unit might be OK at purifying the air, but they almost always require having another more powerful fan nearby to actually get that clean air circulating throughout the rest of the room or home.
The Medify Air MA-40, on the other hand, has two powerful fans that move a surprisingly large amount of air. In fact, the entire front face of the unit is one big air exhaust vent. I really like this because during warmer months of the year the MA-40 not only keeps the air clean but prevents stagnant hot air from lingering around too long. I also love not having to run an additional fan nearby the MA-40 which just creates more noise and clutter.
If, however, you're not looking for something as powerful as the MA-40 on maximum settings, you can adjust the fan speed to low for a quiet and more subtle air purification experience.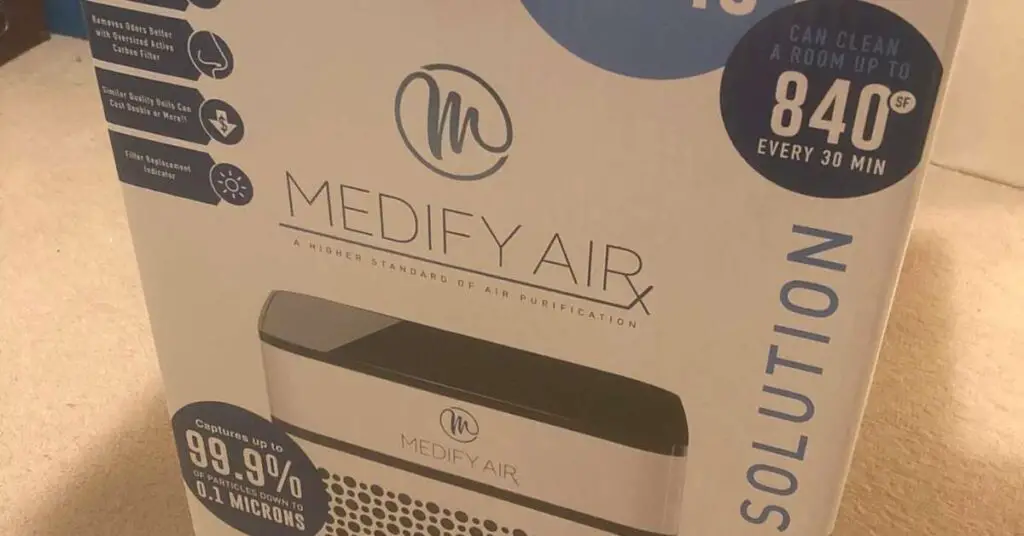 What I Don't Like About the Medify Air MA-40
There actually isn't much I don't like about the Medify Air MA-40, but in the interest of objectivity I feel compelled to compile a list of any small complaints I might have about it. Honestly though, these complaints aren't so much things I don't like as much as they are a wish-list for a future version of this air purifier.
I wish the air filters were washable or reusable in some way, although this is not exclusive at all to the Medify Air MA-40. The vast majority of air purifiers require the filter to be replaced every few months, especially ones that work most efficiently. Maybe someday this will change, but as it is the MA-40 filters last about 3-4 months, which is quite good all things considered.
Finally, I wish there was an option to turn off the beeps and dings the MA-40 makes as you change its settings. During the day, these sounds are actually rather pleasant and give the controls a very responsive feel as you work your way through them. But at night, the sounds are too loud and might wake up your partner or children as they sleep. But again, this is not a deal breaker for me and 99% of the time I'm not changing the settings at night anyways. It would just be nice to have the option for a "silent mode" if it was ever necessary.
Other Medify Air Models Compared
The MA-40 is not the only air purifier that Medify Air carries, in fact there are actually 12 different models to choose from. Each model has its own specialization but comes with the same amazing H13 grade HEPA filters. The main difference between each model is the amount of air it can purify in a 30 minute period.
Below are a few of the most common models for comparison purposes.
MA-40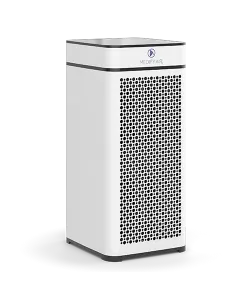 Best general purpose air purifier for the home or office.
---
Cleans 840 Square feet in 30 minutes
H13 grade HEPA air filters
Touchscreen controls
MA-14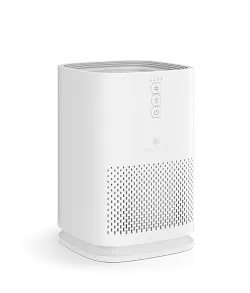 Best air purifier for small spaces at home or the office.
---
Cleans up to 200 square feet in 30 minutes
Highly compact, easily fits on a desk
Easy to use with replaceable H13 grade filters
About Medify Air
Medify Air was founded in 2019 by J Henry Scott, a Rutgers University graduate in civil engineering. One of the primary stated goals of Medify Air is to "relieve the crisis of indoor air pollution" by designing and manufacturing high-quality, affordable and effective air purifiers.
Medify Air stands out from other air purifier manufacturers with their commitment to only using the best and most effective components for their products. Perhaps the best example of this is their choice of using H13 rated HEPA filters exclusively, the only kind of filters capable of removing 99.9% of air particles down to only 0.1 microns in size.
Medify Air carries several different kinds of air purifiers for large and small spaces, including ones that can be mounted to a wall or used in a vehicle. With 12 air purifiers to choose from, you are sure to find an air purifier that matches your needs and budget.
Conclusions and Key Facts:
The MA-40 is a sleek looking air purifier that will easily blend in with most home décor.
I really like the glass touchscreen controls
The H13 grade HEPA filter removes nearly all harmful particles, like mold, dust, smoke, bacteria and viruses, from the air.
The Child Lock feature is very useful if you have kids.
Expect to replace the filters every 3,000 hours of continuous use, or 3-4 months.
Replacement HEPA filter kits cost $60 each, or around $15 per month. This might seem expensive, but when you consider that it's a double filter (whereas most come as 2 separate filters), the price is about the same as other "budget" air purifiers.
If you subscribe to a yearly plan, you can save 50% lowering the monthly cost to around $7 per month.
The tempered glass touchscreen is a nice touch and easy to keep clean.
The ionizer is technically ozone free, and a great feature for most people, but if you have asthma I recommend leaving it turned off.
Final Verdict: The MA-40 by Medify Air is a well designed air purifier that really works to keep the air in your home fresh and clean. If you've never owned an air purifier, or are looking to upgrade from a "budget" model, the MA-40 is an excellent and cost effective solution. Filters must be replaced periodically, but with a subscription the cost per month is negligible. For even more cost savings, use the code "treatasthma15" at checkout for $15 off your purchase.
Related Posts:
Related Questions:
Does The Medify Air MA-40 Really Work?
The Medify Air MA-40 is an very efficient air purifier sold at a reasonable price. Users of the MA-40 should notice fewer respiratory symptoms, like allergies and environmental asthma, as well as observably fresher tasting/smelling air.
Does The Medify Air MA-40 Produce Ozone?
The Medify Air MA-40 features an ozone-free ionizer, which means it can ionize particles from the air while not producing any ozone at all.
Does Medify Air Make Good Air Purifiers?
Medify Air is a family owned company that specializes in well designed and thoughtfully engineered air purifiers sold at an affordable price. The goal of Medify Air is to produce air purifiers of a similar quality to other air purifiers that are much more expensive.
Do Medify Air Purifiers Remove Mold?
Medify Air air purifiers use an H13 grade HEPA filter to remove 99.9% of particles from the air down to 0.1 microns in size, including slightly larger PM2.5 particles like mold spores and dust mites.
Are Medify Air Purifiers Quiet?
The Medify Air MA-40 air purifier operate at a noise level range between 46db and 66db from minimum to maximum speed settings. For the quietest air purification experience, set your device to the "sleep" setting which is ideal for nighttime use and for those with noise sensitivities.
How Long Do Medify Air Filters Last?
One of the best features of the Medify Air MA-40 air purifier are their long lasting and effective air filters. Each Medify Air air filter lasts up to 3,000 hours, or 3-4 months of continuous use. For non-continuous use, however, each air filter should last approximately 6 months before needing replacement.
Are Medify Air Purifiers Made In USA?
Medify Air is an American company and each of their air purifiers are carefully designed in the United States and made in China following the highest manufacturing standards.